As I've already said, the views there were fantastic, so of course we took lots of pictures of our felted accessories and toys)
It's amazing how natural felted items look in this environment.. May be they comliment each other so beautifully because wool is a natural material itself.
Inspired by nature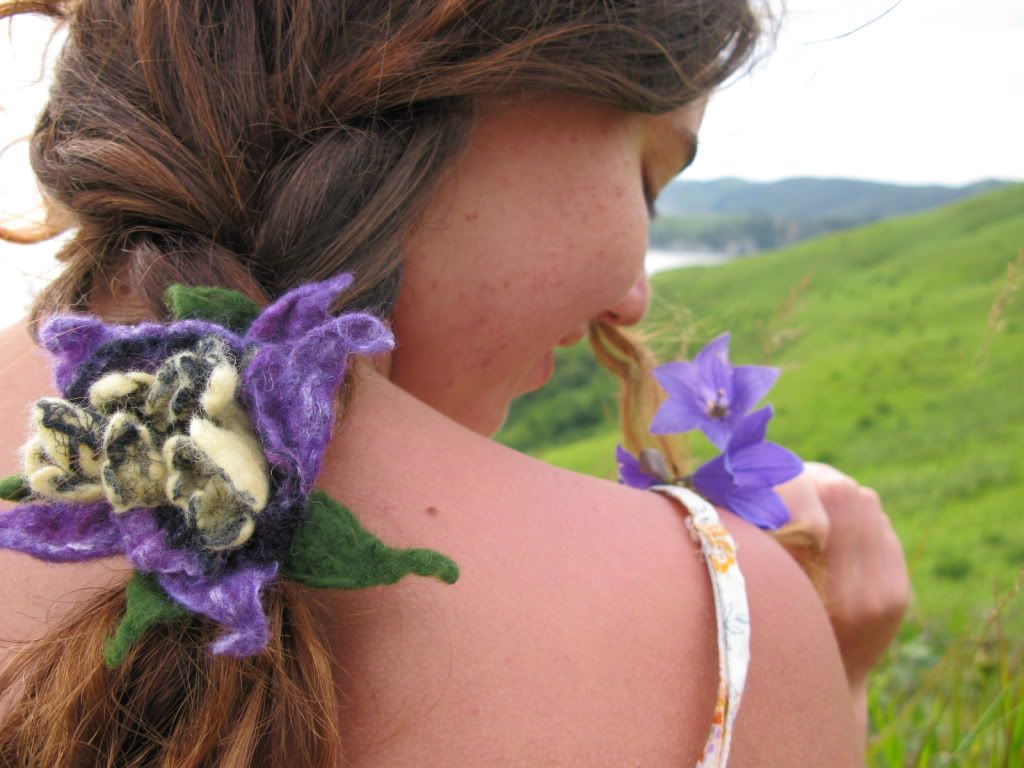 We were so glad to find these flowers which are so similar to the ones that we make! Don't they look beautiful together? ;)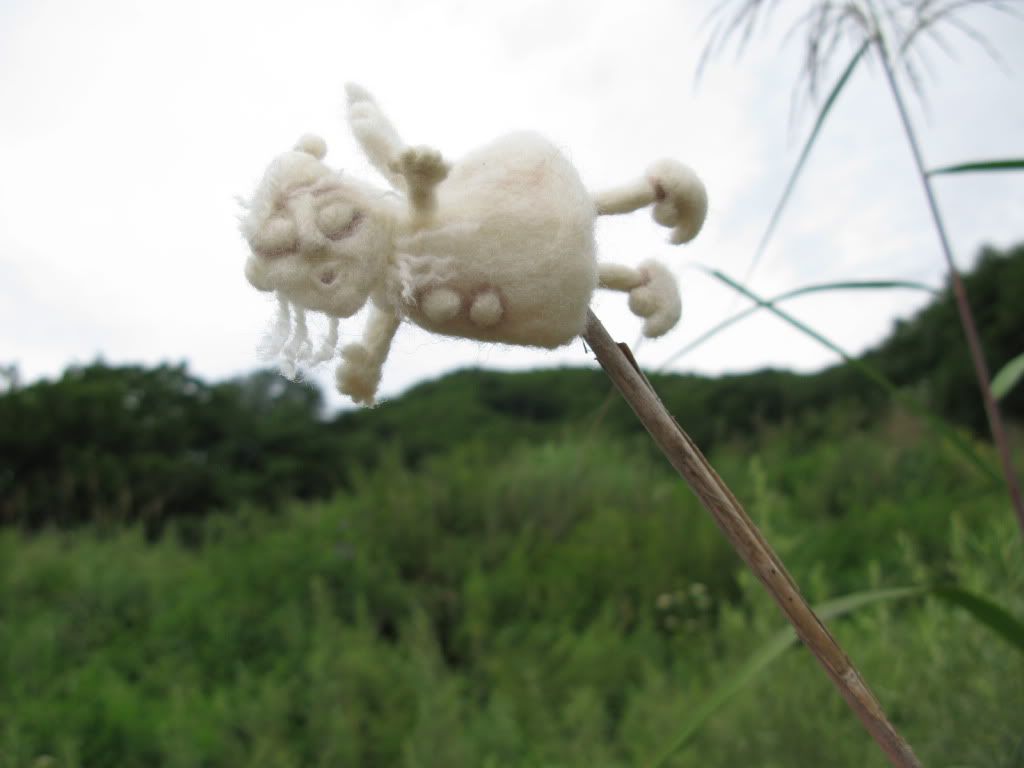 And this little elf is like a child playing in the grass :)
Have a good week!
♥ Polina